Finding out that you are HIV and AIDS (human immunodeficiency virus) positive can be frightening. You may feel a range of emotions when you get your test results. Emotions such as shock, numbness, denial, anger, sadness and frustration. It's perfectly normal and understandable to feel any of these. Some people might also feel relief that they finally know the truth.
You may also feel isolated and alone, even if you have family and friends around you. Whatever you feel, you don't have to go through it alone, and there are ways you can help yourself cope better.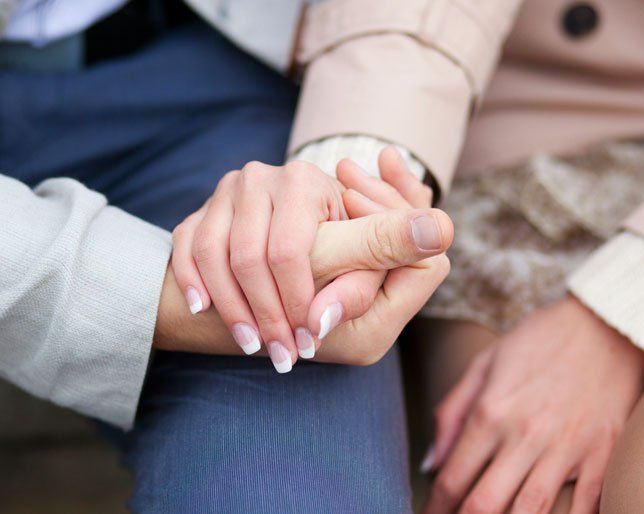 However, remember that HIV and AIDS is manageable. It can be treated with medicines. In addition, one major way to fight your fear is to learn as much as you can about the disease. Knowing about HIV and AIDS (acquired immunodeficiency syndrome) will also help you take the best care of yourself.
You can fight your worry about HIV and AIDS infection with reliable information. Your friends and family may give you advice. But, the best information comes from your healthcare providers or national HIV and AIDS resources.
Ways to improve your health with HIV and AIDS
Accepting that you're HIV positive can be the first step in getting on with your life. Be honest with yourself. You will have this for the rest of your life. But remember that although HIV is not curable, it is treatable.
The good news is that early treatment is helping many people with HIV live longer, healthier lives. It's normal to feel sadness, anxiety, and fear when you first learn that you are HIV and AIDS positive. However, if you have trouble sleeping, eating, or concentrating, or if you have thoughts of suicide, tell your doctor right away.
If you've been told you have HIV, give yourself permission to be afraid. But don't let this fear keep you from doing all you can to help yourself. You can help yourself in doing things such as:
See your doctor as soon as possible and regularly after the diagnosis, even if you don't feel sick. Your doctor will have you start taking HIV medicines right away.
Ask your doctor how often you should have a check-up. Always keep your appointments.
Always use a latex condom during s3x.
Help your body fight infection by not abusing alcohol and quitting smoking.
Practice healthy lifestyles such as eat a balanced diet, get regular exercise and also get enough sleep.
Do whatever you can to reduce stress. Find out what causes stress in your home and work life and eliminate them.
Don't share needles for drugs, steroids, piercing, or tattooing.
Get regular dental check-ups. Bleeding gums can increase your risk of infecting someone else.
Facing your fears directly can be a good way to cope with them. Always seek for new information on the disease.
Practice relaxation methods such as meditation, yoga, or deep breathing.
Take away
Talking about what you're going through can help, but think carefully about who you tell about your diagnosis. Some people have very strong reactions. Telling your boss and coworkers can have financial and legal ramifications. It is best to start with a few friends or family with whom you feel close and whom you can trust not to tell others. Developing a community of support is a process and takes time.
It is important to tell those whom you may have exposed through sexual contact, needle sharing or other risky behavior. They need to be tested and have the knowledge that allows them to seek medical care. This can be very difficult to do and counseling can help.
You must also tell any future sexual partners that you have tested positive for HIV. If you are now in a relationship, ask your doctor about how to explain your positive test results to your partner.
Let your doctor, dentist and any other significant other know that you have HIV. This will help them give you the care you need. Your information is safe with them. There's total privacy, secrecy and anonymity. Besides, your care providers can't refuse to treat you just because you have HIV and AIDS.