Papaya is a warehouse of nutrients. However, not many people are aware of it. Papaya and papaya seeds can do a lot to your health. Papaya seeds has many health benefits for us. Yes, the taste of these seeds would not be very pleasant for our taste buds but it is amazingly beneficial for health.
Furthermore, the best thing about papaya is the fact that this fruit is easily available. Besides, its inexpensive, so your pocket can allow you to buy it anytime. Moreover, you only need to eat a small portion of them in order to receive their many health benefits.
These black morsels are powerhouses of enzymes that are a natural remedy for promoting digestive health, destroying parasites, battling cancer, relieving inflammation, and detoxifying the liver. Below are the many health benefits of pawpaw seeds which will surely stop you from throwing those seeds away from now on.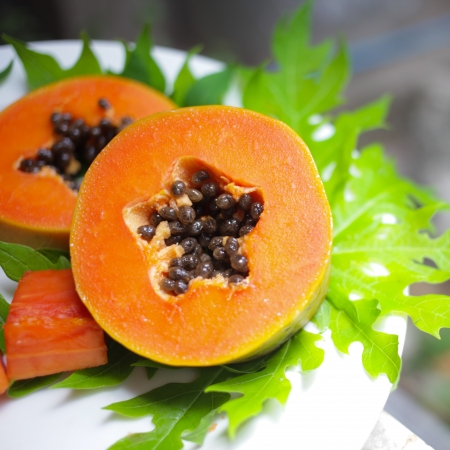 How to Eat Papaya Seeds
Raw: The simplest option is to scoop out the seeds directly from the cut fruit and eat them along with the fruit.
Pounded: You can also collect all the seeds from a papaya and pound them using a mortar and pestle. The pounded seeds can be stored in a small jar in the refrigerator for about a week. You can also store them in the freezer so they last longer. Thaw them out before using them in salads, smoothies or soups.
Dried and ground into powder: Another option is to dry the seeds in the sun or using a food dehydrator. When dried, grind them into a powder form using a food processor. The powdered pawpaw seeds can be added to salads, smoothies and soups. You can also use powdered papaya seeds to season steak, chicken or pork before you cook the meat.
Benefits of papaya seeds
So, where does that leave papaya seeds? What is the scoop on those little black seeds in the middle of the papaya fruit that people think are inedible?
Well, it's time to start eating your seeds people and here's why.
1. Improves Digestive Health
The high amount of digestive enzymes in papaya seeds helps break down protein fibers. It also aids the natural digestion process. The antibacterial properties of the seeds are effective against bacteria. Thus, the seeds can help combat food poisoning by killing the pathogens in your system. This however promotes healthy digestive system. Eating 1 tablespoon of papaya seeds daily is all that you need to keep your digestive system working properly.
2. Fights Intestinal Parasites
Papaya seeds are rich in proteolytic enzymes. This enzymes can help get rid of intestinal parasites. Also, they help break down protein in the body as well as the parasites and their eggs. A 2007 study published in the Journal of Medicinal Food reports that air-dried Carica papaya seeds are effective against human intestinal parasites without significant side effects. Mix 1 to 2 teaspoons of papaya seed powder into 1 cup of warm milk or water. Drink it first thing in the morning on an empty stomach for 3 days to help clear a parasite infection.
3. Prevents Cancer
Many of the antioxidants found in pawpaw seeds can make all the difference when it comes to warding off various types of cancer. Eating papaya seeds is particularly beneficial when it comes to preventing diseases such as leukemia, breast cancer, lung cancer and prostate cancer. Papaya seeds contain the phytochemical isothiocyanate and numerous other compounds that have been shown in studies to actively slow the growth of tumor cells.
4. Reduces Inflammation
Pawpaw seeds have powerful anti-inflammatory properties. This helps get rid of inflammation in the body. The enzymes—papain and chymopapain are key to reducing inflammation associated with conditions like arthritis, joint pain, gout and asthma. Consume at least 1 tablespoon of papaya seeds daily.
5. Detoxifies the Liver
Papaya seeds also help detoxify your liver and kidneys. You can achieve a healthier liver with the regular intake of papaya seeds. There have been cases of cirrhosis of the liver getting treated with the consumption of papaya seeds. You can grind the seeds to a powder and add to any food that is consumed. This can be made into a daily routine. It will take care of any anomaly in the liver.
6. Improves Fertility
Consuming papaya with the right dose of intake can greatly increase sperm production for a man. Besides, eating pawpaw seeds can help to maintain woman's fertility of the eggs. In the Southern part of Asia, it is common to use to consume papaya seed whenever one desires to be fertile.
7. Stronger Bones
Papaya seeds are like any other fruit seeds. They are rich of protein and calcium. Taking regular intake of papaya seeds will bring health benefit for our body such as stronger bones. It also makes your muscles stronger at the same time. This is due to the fact that our body needs to consume protein and calcium to grow bones and muscles. All those protein and calcium can be derived from consuming papaya and the seeds.
8. Remedy For Your Acne
If you are familiar with having acne, try to take papaya leaves and papaya seeds. Blend them together and add some water. Apply the lotion to the acne-infected area. Leave it dry for few minutes. Wash off the residual after 10 minutes.
9. Minimize Menstrual Pain
Consuming papaya seeds eases the menstrual pain for women. It would be better if you mix it with papaya leaves. Also, add a little honey to make it taste better. Let it chill for a while before drinking it. Because cold beverages are the best, especially the healthy ones.
10. Cure Dengue
With dengue on the rise, papaya seeds are a remedy against the disease. When dengue fever attacks, you can start consuming pawpaw seeds and leaves. This will help in increasing your blood and keeping you safe from the disease.
11. Cures Skin Problems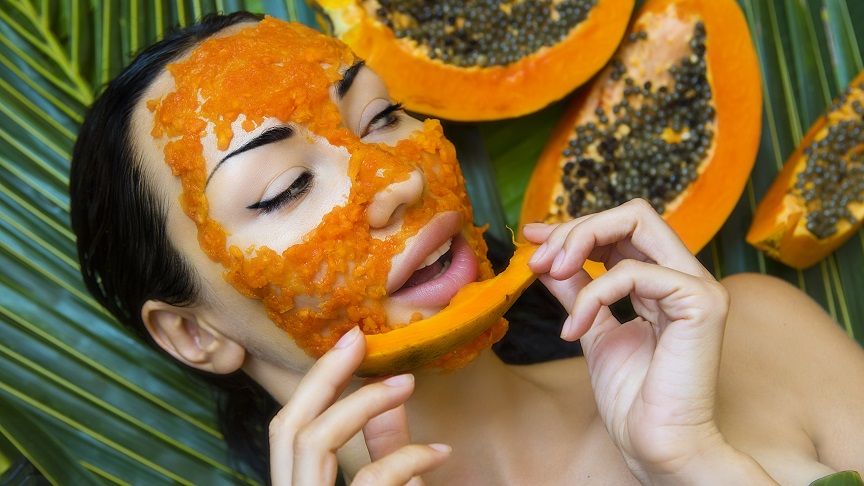 Papaya seeds will help your skin to be wrinkle-free and prevent aging. The nutrients inside pawpaw seeds can help your body and your skin to rejuvenate better as some of the nutrients from your body will not be easily regenerated by your own body as it gets older. By adding external sources like papaya seed, it will help in regenerating the old and dead skin cells hence maintain the beauty of your skin.
12. Increase Appetite For Food
Consuming pawpaw seeds daily will help to build your appetite as well. Papaya increase your vigor and vitality to your body.
13. Prevent Aging
Pawpaw seeds are rich with various amino acids such as glycine, leucine, etc that are good for your skin. It will help to minimize the effect of aging and in the long run it will help to prevent your skin from aging. This is great especially for those who really care about cosmetics, because the best cosmetics are from the Mother Nature.
14. Rich of Nutrients
Papaya as a fruit contains whole lot of nutrients that are used by our body to regenerate healthy and young cells and it will help our body in rejuvenating. Papaya seed, especially contains almost 80% of the nutrients that our body consume. Hence, it goes without saying that consuming papaya seed is one of the best yet simple treatment that we can do to help our body stay healthy and young.
15. Cure Eye-Disorder
Papaya seeds surprisingly can cure disease related to our eyes as well. Pawpaw seeds and papaya leaves help in regenerating the cells and providing nutrients needed by our eyes to stay healthy and to recover from any eye-related diseases such as cataracts.