Herpes is a common virus that causes sores on your genitals and/or mouth. Herpes can be annoying and painful, but it usually doesn't lead to serious health problems. While some people realize that they have genital herpes, many do not. There are two types of the Herpes simplex virus (HSV).
Herpes is caused by two different but similar viruses: herpes simplex virus type 1 (HSV-1) and herpes simplex virus type 2 (HSV-2). Both kinds can make sores pop up on and around your vulva, vagina, cervix, anus, penis, scrotum, butt, inner thighs, lips, mouth, throat, and rarely, your eyes.
About one in five persons in the United States has genital herpes. However, as many as 90 percent are unaware that they have the virus. This is because many people have very mild symptoms that they do not recognize. Sometimes, they are mistaken for another condition or no symptoms at all.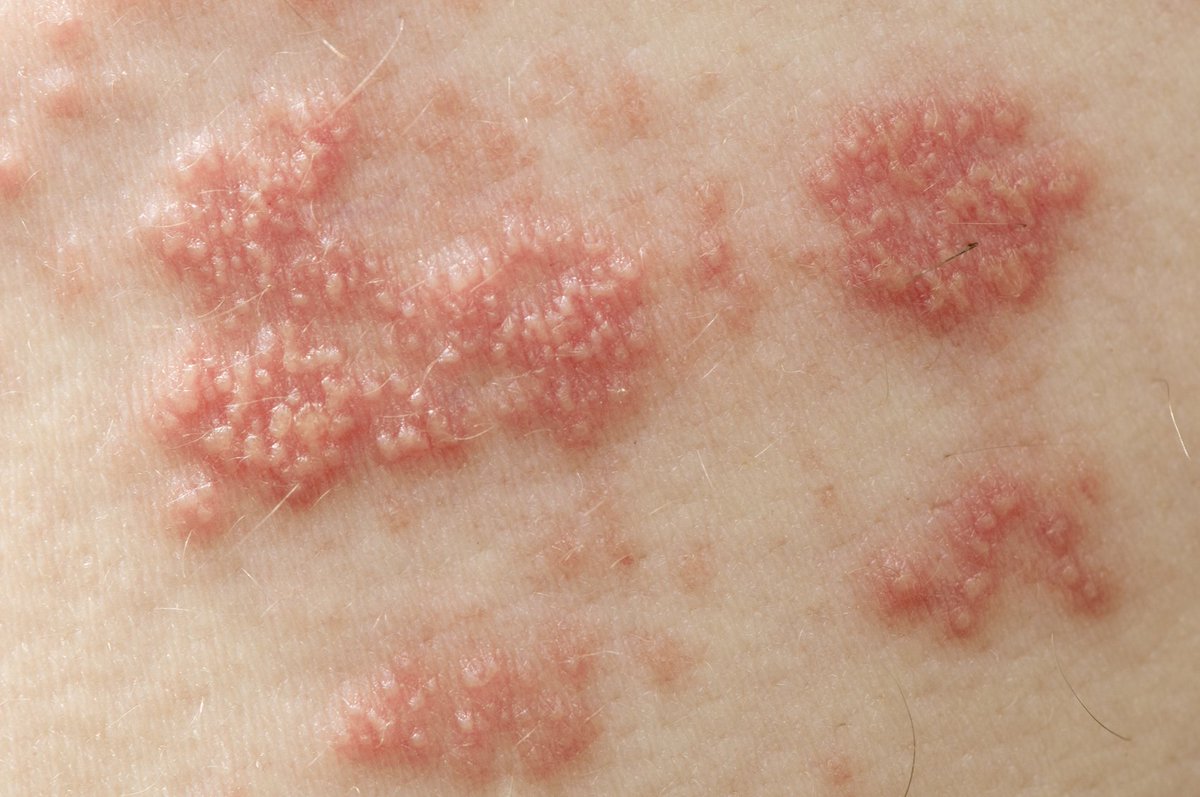 Genital herpes
Genital herpes is an STI caused by the herpes simplex viruses type 1 (HSV-1) and type 2 (HSV-2). HSV-1 and HSV-2 cause the same symptoms, are both contagious, and are treated with the same medicine.
HSV-2 is the most common cause of genital herpes. It is spread through vaginal, oral, or anal sex. HSV-2 can spread to the mouth during oral sex. If HSV-2 spreads to the mouth or lips during oral sex, it is still HSV-2.
You can spread herpes to other parts of your body if you touch a herpes sore and then touch your mouth, genitals, or eyes without washing your hands first. You can also pass herpes to someone else this way.
Most people get herpes from someone who doesn't have any sores. It may live in your body for years without causing any symptoms, so it's really hard to know for sure when and how you got it. That's why so many people have herpes — it's a pretty sneaky infection.
How is genital herpes spread?
Herpes is easily spread from skin-to-skin contact with someone who has the virus. You can get genital herpes by having vaginal, anal, or oral sex with someone who has the disease. You can get herpes infection if you come into contact with the herpes virus in:
A herpes sore;
Saliva thus if your partner has an oral herpes infection
Genital secretions thus if your partner has a genital herpes infection
Genital touching
Childbirth from a mother to her baby
Breastfeeding if a baby touches an open sore
You can also get herpes from a sex partner who does not have a visible sore. Your sex partner may also transmit the disease to you because they are not aware of herpes infection. It is also possible to get genital herpes if you receive oral sex from a sex partner who has oral herpes. However, you will not get herpes from toilet seats, bedding, or swimming pools, or from touching objects around you such as silverware, soap, or towels.
You can also get genital herpes even if the penis or tongue doesn't go all the way in the vagina, anus, or mouth. You don't have to cum to spread herpes. All it takes is some quick skin-to-skin touching. You can also get herpes from kissing someone who has oral herpes.
Who gets herpes?
Everyone can get genital herpes but its more common in women than men. One in five women ages 14 to 49 has genital herpes, as compared with one in 10 men ages 14 to 49.
Genital herpes is also much more common in African-American women. One in two African-American women between the ages of 14 and 49 has HSV-2 infection that causes genital herpes.
What is the difference between genital herpes and genital warts?
Both genital herpes and genital warts are STIs. They spread through skin-to-skin contact and are caused by a virus. But the viruses that cause genital herpes and genital warts are different:
Herpes simplex virus (HSV) is the virus that causes genital herpes.
Human papillomavirus (HPV) is the virus that causes genital warts.
There is no cure for either genital herpes or genital warts. But, different medicines can help manage the symptoms of herpes and treat the complications of HPV infections that can cause genital warts.
How do I know I have genital herpes?
Genital herpes have no symptoms but sometimes are often mild and infrequent, often going unnoticed. For this reason the majority of people who have genital herpes may be unaware they have it. Sometimes people confuse herpes symptoms with other things such as pimples, ingrown hairs, and the flu.
Herpes sores usually appear as one or more blisters on or around the genitals or rectum. The blisters break and turn into sores. You might have these other symptoms too:
burning when you pee if your urine touches the herpes sores
having trouble peeing because the sores and swelling are blocking your

urethra

itching
pain around your genitals
The blisters break and leave painful sores that may take a week or more to heal. When these symptoms occur, then you have an outbreak. The first time someone has an outbreak they may also have flu-like symptoms such as fever, body aches, or swollen glands.
However, genital herpes can recur in people who experience initial outbreak. This especially occurs if the infection is with HSV-2. Repeat outbreaks are usually shorter and less severe than the first outbreak. Although the infection stays in the body for the rest of your life, the number of outbreaks may decrease over time.
You should be examined by your doctor if you notice any of these symptoms or if your partner has an STI or symptoms of an STI. STI symptoms can include an unusual sore, a smelly genital discharge, burning when urinating, or (for women) bleeding between periods.
What's the treatment?
Even though there's no cure for genital herpes, there are plenty of ways to treat the symptoms and manage the infection. Herpes medicine makes outbreaks go away sooner and/or prevents them from coming back as often.
If you're having an outbreak, your doctor can give you medicine to help heal your sores faster. You can also help ease the pain by:
taking a warm bath
keeping your genital area dry (moisture makes the sores last longer)
wearing soft, loose clothes
putting an ice pack on the sores
taking a pain reliever like aspirin, ibuprofen (Advil, Motrin), or acetaminophen (Tylenol).
trying not to touch the sores.
washing your hands after any contact with the sores.
avoiding all sexual contact from the time you first notice symptoms until the sores have healed.
Can genital herpes come back?
Yes. Genital herpes symptoms can come and go, but the virus stays inside your body even after all signs of the infection have gone away. The virus becomes "active" from time to time, leading to an outbreak. Some people have outbreaks only once or twice. Other people may have four or five outbreaks within a year. Over time, the outbreaks usually happen less often and are less severe.
How can I prevent genital herpes?
The best way to prevent genital herpes or any STI is to not have vaginal, oral, or anal sex.
If you do have sex, lower your risk of getting an STI with the following steps:
Use condoms. Condoms are the best way to prevent STIs when you have sex. Because a man does not need to ejaculate (come) to give or get some STIs, make sure to put the condom on before the penis touches the vagina, mouth, or anus. Other methods of birth control, like birth control pills, shots, implants, or diaphragms, will not protect you from STIs.
Voluntary counselling and testing. Be sure you and your partner are tested for STIs. Talk to each other about the test results before you have sex.
Be monogamous. Having sex with just one partner can lower your risk for STIs. After being tested for STIs, be faithful to each other. That means that you have sex only with each other and no one else.
Limit your number of sex partners. Your risk of getting STIs goes up with the number of partners you have.
Do not douche. Douching removes some of the normal bacteria in the vagina that protects you from infection. This may increase your risk of getting STIs.
Do not abuse alcohol or drugs. Drinking too much alcohol or using drugs increases risky behavior and may put you at risk of sexual assault and possible exposure to STIs.
The steps work best when used together. No single step can protect you from every single type of STI.