Fainting is a sudden and temporary loss of consciousness caused by a decrease in blood flow to the brain, often from low blood pressure characterized by rapid onset, shallow respiration, short duration and spontaneous recovery, usually lasting from a few seconds to a few minutes.
In most cases, people regain consciousness within 2 to 4 minutes after fainting. The cause of fainting may be any number of things, ranging from emotional upset due to fear or grief, lack of food, excessive bleeding,  prolonged standing in the same position e.g. soldiers, police.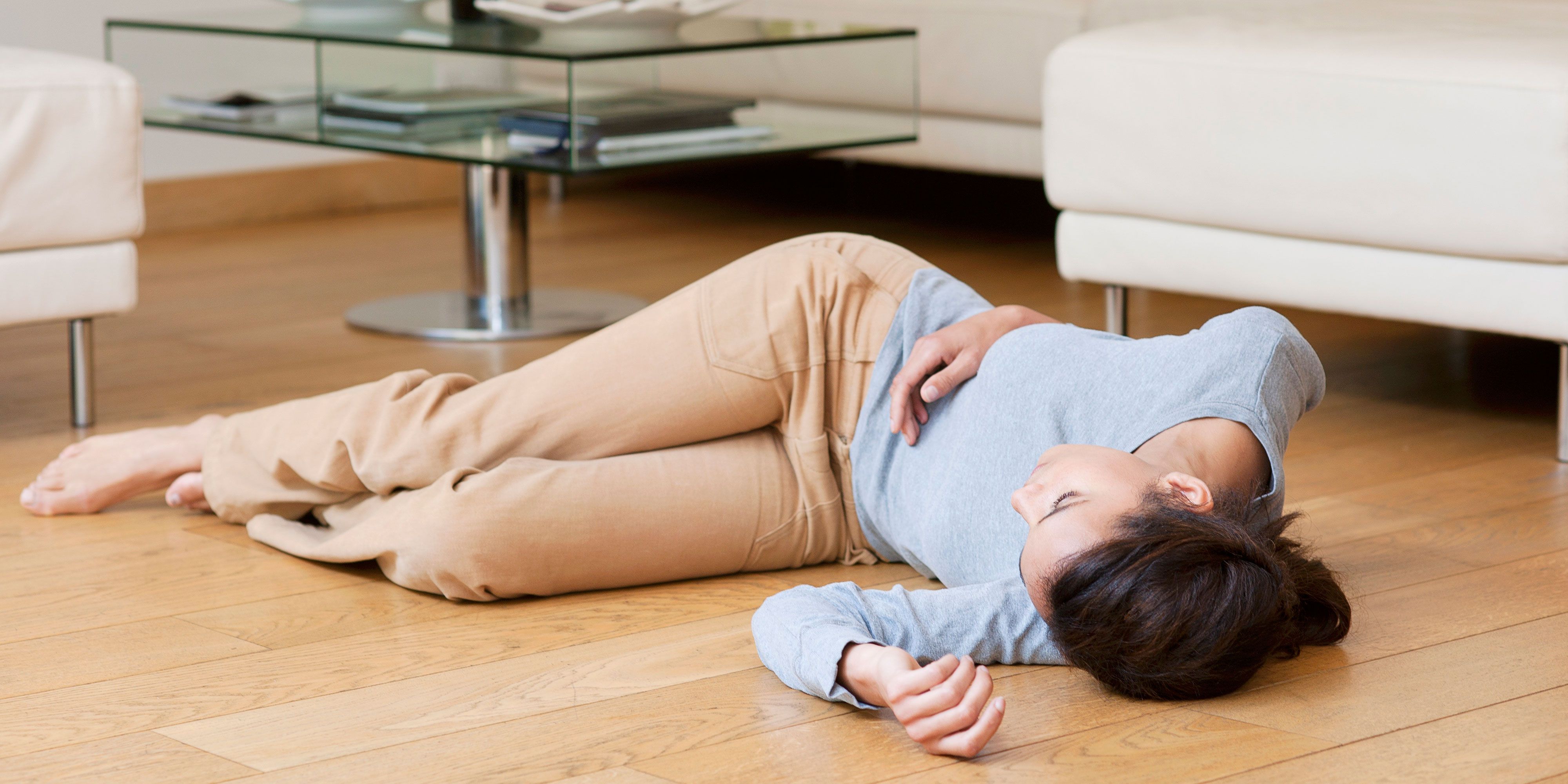 Home management for someone during fainting
When some complained of feeling fainting, ask the person to sit down and put the head down between the knees for sometime to improve blood supply to the brain.
If you notice a person starting to faint, try to catch him or her and slowly lower the person to the ground.
If the person has fallen down, lay the person flat on his or her back and loosen tight clothing around neck, chest and waist.
Turn the person on his/her side if he/she is drooling saliva, vomiting or bleeding from the mouth and be sure the tongue is well forward.
Tap or shake the person, to see if he/she has regained consciousness. Mostly, people who have fainted regain consciousness quickly, usually within few seconds to 2 minutes.
If the person regains consciousness,ask about any pre-existing symptoms. Because they may have caused the fainting such as headache, seizure, chest pain, numbness or tingling sensation. Send the person to hospital for check up in any of such cases.
Let the person lay on the ground and rest for at least 30 minutes. Do not let the person get up too quickly. Encourage him/her to stay lying down for a few minutes. This provides enough time for blood to return to the brain.
Give the person room to allow fresh air to circulate. If fainting happens in a public place, ask onlookers to back up unless they are actually helping the situation.
Give the person water and/or food once he/she is conscious and stable. It will help revive him/her. Dehydration and low blood sugar are common causes of fainting.
If the consciousness does not return within a few minutes:
Start artificial resuscitation. Begin and ask someone to call the local emergency number. Continue resuscitation until help arrives or the person begins to breathe.
When the person know the cause, advice the person to seek medical advice.